An Immersive Introduction to Design Thinking
April 14, 2020 @ 11:30 am

-

1:30 pm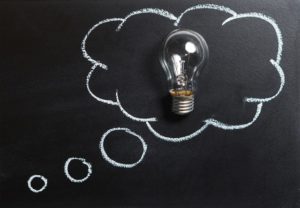 This session will be an immersive activity meant to give you a full cycle through the design thinking process in a 90 minute short session. This approach to learning what design thinking is all about will be exciting and fun! You will work in groups of four (two teams of two). There will be very little if any "lecture." Instead of just telling you about design thinking, I want you to immediately jump right in and experience it for yourself.
So what is design thinking? Design thinking is an innovative and unique approach to problem solving and tackling challenges. Unlike a more traditional processes, design thinking is grounded in several human-centered design concepts, such as empathy, a bias towards action, and iteration. Embracing human-centered design means believing that all problems are solvable. Moreover, it means believing that the people who face those problems are the ones who hold the key to their answer. Both design thinking and human-centered design require a deep understanding the people we are looking to "help" in order to dream up scores of ideas, and to create innovative new solutions rooted in people's actual needs.
Being a human-centered design thinker is about believing that as long as you stay grounded in what you've learned from people (e.g., your customer), you can arrive at truly innovative and new solutions that solve whatever the REAL problem is and that address your human's REAL needs.
Design thinking isn't a perfectly linear process (though there are general sequential phases). It starts with empathy, which is absolutely critical. Employing an array of techniques, you've first got to first understand people from their POV: their experiences, hopes, desires, emotions, joys, pains, etc. Design can be applied to all kinds of problems. But, just like humans, problems are often messy and complex—and need to be tackled with some serious creative thinking. That's where design thinking comes in!
This program covers topics in the Leadership Development track.
Executive Core Qualifications (ECQs) covered in this session: Leading Change (Creativity and Innovation, Strategic Thinking); and Results Driven (Problem Solving).
Dr. Gary C. Powell has over 25 years of experience in L&D innovation. He serves as the Training Officer of the Federal Insurance and Mitigation Administration (an 800-employee organization within FEMA). He believes that the greatest asset to any organization, regardless of size or industry, is its people…its human capital. Dr. Powell has a strong track record of helping organizations provide its workforce with engaging and robust L&D solutions which improve proficiency, productivity, and readiness to take on future challenges.
Dr. Powell earned a 2018 Specialization in Design Thinking & Innovation from the Darden Executive Education, UVA.