Hack Your Box for 2022 and Beyond!
May 25, 2021 @ 12:00 pm

-

1:00 pm
If there was ever a time when the world needs to think out of the box, it is now. "Think out of the box," is a common phrase used to encourage creativity or new thinking, but: What exactly is "the box"? How do I think outside it?
Thinking in the box isn't inherently bad. It's unconscious patterns of thinking, delivering current results, which often serves us well. Yet when we want to innovate beyond current output, the ability to think "out of the box" becomes crucial.
Join us for this innovative session where we will introduce "The Box," make our own box, and share with other participants. We will dive into Pre-During-Post Covid-19 thinking, exploring the cyclical nature of change – envision a time when the context is different (perhaps better) than now.
We will visualize our own success images for end of 2020, and explore decision-making shortcuts to improve chances of success. The process also involves creating a message to our future selves; improving your 2020 thinking;  travel to the future and then craft a message from our Future Self. Then we will finalize our healthier thinking, and adjust the inside of the box to improve your likelihood of getting the future you want AND make these the "god old days."
This program covers topics in the Innovation track.
Executive Core Qualifications (ECQs) covered in this session: Leading Change (Creativity and Innovation, External Awareness, Flexibility, Resilience, Strategic Thinking, Vision)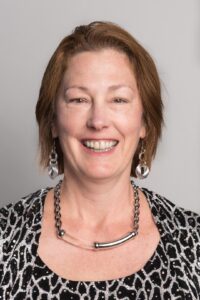 As a trainer and facilitator for over 20 years, Cindy Nieves has worked in both federal service  and the private sector, including two organizations renowned for top-notch customer service: Southwest Airlines and Chick-fil-A. Currently she is the Training Program Coordinator for BEA where she heads up the Mentoring and Aspiring Leader programs. She's also a certified DISC Facilitator and her latest focus is being certified as an "In and Out of the Box" trainer. She is excited to facilitate and share "the Box" with others! Cindy has a passion for facilitating aha moments that serve to cement learning into daily use. It's one thing to drink the Kool-Aid in a training session, yet post-learning application is sometimes difficult. Kool-Aid is sweet but long-term application is priceless.