Taking Care of Our Mental Health in the Current Environment
October 12, 2021 @ 12:00 pm

-

1:30 pm

Think back to March 2020 when we heard the words, coronavirus, COVID-19.  Then we had to face the new realities of working from home, temporary unemployment, home-schooling our children, and the lack of physical contact with other family members, friends and colleagues.
It is no doubt that our mental, as well as our physical health may have been affected.  We probably experienced fear, worry, and stress, and was faced with uncertainty or the unknown.
So it is normal and understandable that we all experienced some type of emotion to our psyche in the context of the COVID-19 pandemic.
During this webinar, our presenter will talk about the mental health challenges we may have faced and what we can do to take care ourselves and each other.
This event is included in the 2021-2022 Professional Development Program for full registrants and virtual only registrants.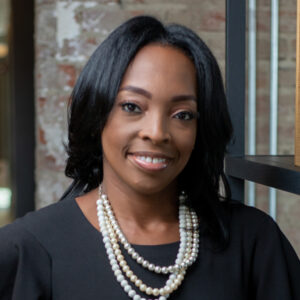 Dr. Mercedes E. Ebanks is co-founder of The MECCA Group LLC.  As the Chief Financial Officer, she is responsible for management of the financial activities for the agency.  As a clinician, Dr. Ebanks is a Certified Parent Coordinator as well as a Bilingual Evaluator who conducts services in Spanish.
Dr. Ebanks is a graduate of Georgetown University (BA'94) with a major in Psychology and minor in Spanish. She pursued graduate studies at Howard University (M.Ed '95, PhD'05) with degrees in Counseling Psychology. Dr. Ebanks completed a clinical internship with Kennedy Krieger Institute of John Hopkins University and their partnership with Marcus Institute and Emory University in Atlanta, Georgia. She conducted research in applied behavior analysis to treat severe behavior disorders within a pediatric treatment center to address feeding aversiveness, self-injurious behavior, and noncompliance.
Dr. Ebanks has an extensive background as a crisis counselor with educational settings and mental health facilities. She has worked with public, private, and alternative schools in addition to serving several years with social service organizations in the Washington, DC metropolitan area. She has served on boards and committees of nonprofit organizations and been a long-standing member of local and national professional organizations.
Dr. Mercedes E. Ebanks serves as Associate Professor in the Department of Psychoeducational Studies in the School of Education at Howard University. Currently she serves as faculty with the APA approved doctoral training program in Counseling Psychology and formerly served as the Program Coordinator for the Master Program in Counseling Services for over a decade.  Dr. Ebanks has published articles on the effects of corrective feedback to treat destructive behavior, the impact of race and school environment that influence teacher's attitudes and behavior and evaluating test preparation program for minority students. Her research now focuses on factors to improve co-parenting relationships, identifying the problems and solutions of parental conflict with never married and divorced parents, father involvement in child rearing and the social emotional and behavioral development of children.
Dr. Ebanks is of Cuban descent and a native of New Jersey.  She is a proud mother of two young daughters and resides in the Prince George's County in Maryland.