---
Imagine working in an environment where every task and process has an element of coaching built into it.
What might that look like? What could be learned? How much could be accomplished? Isn't that the kind of place that sounds like it would be a rich and satisfying work experience? How can we make that happen for ourselves and our organizations?
A coaching culture emphasizes continuous learning, promotes self-improvement, encourages analytical thinking/problem solving, and generates regular feedback for steady growth.
In February, the Roundtable will:
Provide the basis and benefits of coaching,
Explore core coaching conversations, and
Empower you to cultivate a coaching culture in your environment.
Interested in cultivating a coaching culture of your own? Join us to discuss and learn with this series of events!
If you are already in an environment which has a strong coaching culture, please be part of the conversation and share your experience.
Culture doesn't change unless people do. If we can dream it, we can build it!
---
Content Curator: Shanda Adams
Shanda Adams serves on the Executive Board of the Training Officers Consortium and is dedicated to building a strong TOC Community. She manages the coaching program for her agency which offers development coaching to approximately 130 participants per year. Shanda is also a certified coach with the International Coaching Federation, providing her services free to Federal employees. She is a champion for introducing the power of coaching conversations at all levels and in any environment. 
Access Roundtable sessions
IMPORTANT: Use Chrome, Firefox or Safari to access.
Live video does not function on Internet Explorer or Edge.
Go to the Virtual Event Portal
Enter your Email Address
Enter your Password
(Use the "RESET PASSWORD" if lost or forgotten)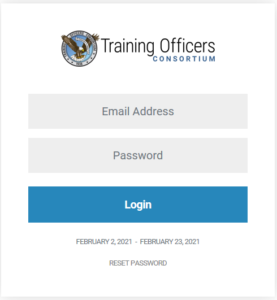 Registration Information: there's still time!
PAYMENT OPTIONS
Offline Registration: To register by check, PO, or SF-182, submit registration payment to:
Training Officers Consortium
2001 K Street, NW, 3rd Floor North
Washington, DC 20006
Offline Registration Form [fillable PDF]
Roundtable Sample SF-182 [fillable PDF]
---
This program covers topics in the Leadership Development track.
Executive Core Qualifications (ECQs) covered in this session: Leading Change (External Awareness, Flexibility, Strategic Thinking); Building Coalitions (Influencing/Negotiating, Partnering); and Leading People (Developing Others, Team Building).