CANCELED: In light of the U. S. Office of Personnel Management's memo issued 10/2/20 regarding training related to diversity and inclusion, the Training Officers Consortium (TOC) had to cancel the Roundtable scheduled for Tuesday, October 6th "Moving from Diversity & Inclusion to Equity & Belonging."
The TOC Executive Board is hopeful we may be able to present this topic at another time within the current program year. If not, we will identify an alternate topic to bring to you through the Roundtable format. 
Moving from Diversity and Inclusion to Equity and Belonging
---
Diversity training in the workplace has evolved over the years. Early training programs whose objectives once focused solely on understanding race relations, equal opportunity and affirmative action, later expanded to include the concepts of diversity, inclusion and most recently equity.
In this first webinar of the Roundtable series, the Powell Consulting Group will discuss the evolution of diversity training and what it means today for different individuals and groups to feel a sense of belonging. They will discuss the impact that socialization plays on human development and how much of our personal worldview, our approach to relationships, interpersonal transactions and decision-making is embedded in our subconscious mind without us being aware.
Join us as we kick-off our very first Roundtable program on Diversity, Inclusion, Equity and Belonging and learn how to seamlessly integrate DIEB into all of your training initiatives and programs.
---
Live Webinar:
October 6th, 12 pm (ET)
Practical Use:
October 13th
Live Q&A:
October 20th, 12 pm (ET)
Bonus DIEB Content:
October 27th
---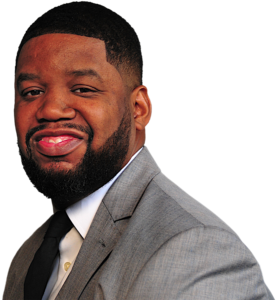 Mike Powell is the Vice President of Organizational Development and Training for the Powell Consulting Group, a family-owned Management Consulting Company located in Hyattesville, MD. A dynamic speaker and trainer, Mike draws upon the lessons learned from unique personal and professional experiences to help individuals and teams expand their capacity for success. Mike also sits on the Executive Board of the Training Officers Consortium.
Registration Information
If you have registered for the TOC 2020-2021 Program Year, you are automatically registered for this event series. You will receive an invite with the link and access code to attend.
PAYMENT OPTIONS
If you are not already a registered for the TOC 2020-2021 Program Year and would like to attend a Roundtable series event, select a payment option below. Once payment is received, you will receive an invite with the link and access code to attend.
Online registration by card:

Offline Registration by check, PO, or SF-182, submit payment to:
Training Officers Consortium
2001 K Street, NW, 3rd Floor North
Washington, DC 20006
Roundtable Sample SF-182 [fillable PDF]
Offline Registration Form [fillable PDF]
---
This program covers topics in the Leadership Development track.
Executive Core Qualifications (ECQs) covered in this session: Leading Change (External Awareness, Flexibility, Strategic Thinking); Leading People (Conflict Management, Leveraging Diversity, Team Building); and Results Driven (Accountability, Problem Solving).