TOC Scholarship Program
Each year the Training Officers Consortium presents a scholarship gift to the University of the District of Columbia (UDC) Foundation. This gift provides financial assistance to two outstanding incoming freshmen who have graduated from a Washington, DC public high school, and are interested in earning a degree at UDC.
Open to all majors with a 3.0 cumulative GPA. Applicants must be first-semester freshmen and current-year graduates from the District of Columbia Public School system. Applicants must be enrolled full-time in a baccalaureate's degree program and reside and maintain residency in the District of Columbia. Award supports tuition, fees and books for two academic years provided the recipient remains eligible.
2018-2019 TOC Scholars
Nyshey-Alexis Rayside (UDC Year 1)
Danielle S. Watson-Brown (UDC Year 1)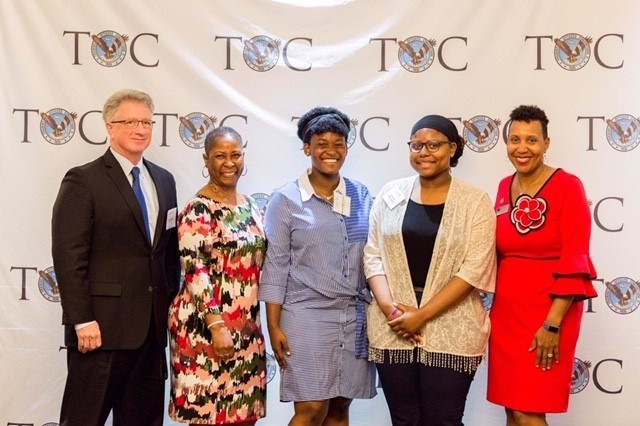 2019-2020 TOC Scholarship Gift Presentation
The scholarship gift of $15,000.00 was presented to the University of the District of Columbia by Dianne Sutton.
---
---