2020 Spencer Logan Leadership Award
KAREN HOFFMAN
Lead Training Officer, Federal Trade Commission, Washington, DC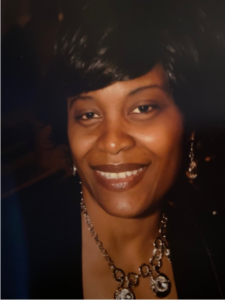 Karen Hoffman has served with distinction in the Federal Government for 26 years, commencing in 1994.  She has worked in two small/independent agencies, devoting her entire career in support of the training and development of the Federal workforce. 
1994-2007- Small Business Administration: Employee Development Specialist ('94-'02) & Lead HRD Specialist ('02-'07)
2007-2020- Federal Trade Commission: Lead Training Officer ('07-'16 & '19-present) & Acting Chief Learning Officer ('17-'18)
Karen's contributions to the HRD profession are well documented.  Key accomplishments during her FTC tenure include: (1) creation/implementation of FTC's first corporate leadership development program; (2) successful launching of FTC's first e-Learning Management System; and (3) leading FTC's Federal Employee Viewpoint Survey scores in Training and Development ranking #2 across government.  At SBA, Karen designed and implemented SBA's first Mentoring Program and served on a taskforce on Competency Development and Skills Gap Analysis which was recognized as a best practice by OPM.   
Karen's dedication to the Federal training community has been steadfast.  Through the years, she has represented SBA and FTC on inter-agency and public-private sector groups on legal, administrative, and management training issues.  She has collaborated with the Small Agency Council, the Training Officers Consortium (TOC), the FTC Diversity Training Council, and the Federal Chief Learning Officers Council to assess and plan for future training programs.  Karen has had a significant impact on the development of numerous Federal trainers whom she has mentored.  She has contributed extensively to TOC with her faithful service on the Executive Board since 2001: 
2001-2002 Institute Chair: Lancaster & Reading, PA (2 years)
2003-2007 Assistant Secretary/Newsletter Editor (4 years)
2007-2009 Treasurer (2 years)
2009-2012 & 2015-2017- TOC Chair (5 years)
2012-2015 & 2017-2020- Administrator (6 years), Assistant Treasurer (3 years)
2020-Present- Professional Development Program (Seminars) Chair 
Karen has served her profession, the Federal Government, TOC, and her family with a gentle "can do" attitude.  When she joined TOC, she was Karen Joyner, raising son Bryan and daughter Lachelle who both have recently acquired master's degrees.  When Karen married Andre Hoffman 16 years ago, she became stepmom to Jayla (18), and twins Jodie and Janae (16). While working, Karen was awarded an MS in HRM from the UMD University College as well as a Leadership & Management Certificate, both in 2018.  Most recently, Karen was awarded a Chief Learning Officer Program Certificate from George Mason University's Executive and Professional Development Program.  Karen is truly deserving of TOC's most prestigious Spencer Logan Leadership Award.
Previous Award Recipients
2019 Recipient- Al Tyree
2018 Recipient- James (Jim) Pritchert